I am a professional Notary Public and certified Signing Agent in the Sunshine State. I am knowledgeable, experienced, reliable and efficient. Serving Boca Raton and the surrounding areas.
Flexible hours schedule for your convenience. I am available to travel to come to you. Charge will be assessed.
Please call or email me to setup an appointment, I look forward to working with you.
I take pride in providing the highest quality of service for my clients.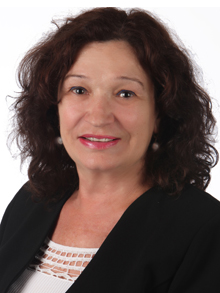 Monica Caeiro
Notary Public
Boca Raton, Florida
Monica@McAeiro.com
Cellphone# 561-350-3195
---
Background Screened Notary Signing Agent
State of Florida Notary Public Commission
Certified through: Huckleberry Professional Association of Notaries Public (HPANP)
Memberships
National Notary Association (NNA)
American Association of Notaries (AAN)
Professional Association of Notaries Public (PANP)
Service Area
: Palm Beach County, Broward County. Open to cover other areas if needed.
Service Cities
: Boca Raton, Delray Beach, West Palm Beach, Fort Lauderdale, Tamarac, Coral Sprint, Pompano Beach. Open to cover other Cities if needed.
Resources:
E&O Insured & Bonded
E-docs
High Speed Internet
HP & Brother Laser Printers
Land Line Fax and EVO Fax
Hours
: Available 24 hours, Monday through Saturday. Sunday if needed.
Languages
: English, Spanish, and basic Italian.
Services
Lines of Credit
Notarization for Mortgages
Purchase and Refinance
Reverse Mortgage & Annuities.
Form I-9 Employment Eligibility Verification
Acknowledgments
Bilingual Assistance: English/Spanish
Certified Copies
E-doc Capabilities
Healthcare
Hospital Signings
Jail Signings
Jurats
Oaths/Affirmations
Power of Attorneys
Safe Deposit Box Inventory
Trusts
VIN Verifications
Wedding Officiant (English, Español, e Italiano)
Wills
I offer a
Mobile Notary Service
on standard notary services.
Other Services are Accounting, Payroll, Taxes ....
Click here